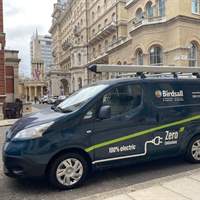 In September 2020 Birdsall invested in an electric van for our resident engineer in Marylebone.
Birdsall maintain many buildings in Marylebone for the Howard De Walden Estate and many more customers, so an electric van was very feasible and enables Birdsall to further positively contribute to the area.
Birdsall plan to build up its fleet of electric vehicles. The company have now invested in three electric vehicles.